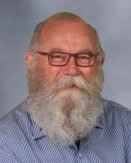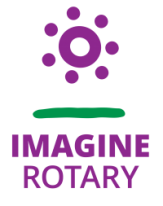 Hello,
This is quite amazing.
It absolutely brightens my day, and it should yours as well. Where else can you find so many talented world representatives, now within the ranks of Rotary?
I was informed at a recent Rotary conference, that there are more countries represented through Rotary International than all countries represented within the United Nations!
No wonder Rotarians get so much done. We are so involved. It's in our common bloodline. When times are tough, Rotarians step up. We give, we help, we teach, we empower diversity.
One example is our unwavering effort to rid our planet of polio, once and for all.
Is Rotary for you?
This year the Rotary theme is "Imagine Rotary".
I am awestruck by this statement made by our incoming Rotary International president, Jennifer Jones; "Imagine, a world that deserves our best," Jennifer told incoming district governors on 20 January, "where we get up each day knowing that we can make a difference." This attitude is inspiring to all.
Rossmoor Rotary meets each Wednesday at noon in the Diablo room within the Hillside complex. Contact our Membership Chair Jim Olson for further information.
David Brown, President 2022-2023
Rotary Club of Rossmoor, Walnut Creek, CA
District # 5160
Club # 461