David Brown is the President of the Rossmoor Rotary Club for 2022-23. Click to read his Welcome Message.
---
Each Year Rotary International has a new Theme. "Imagine Rotary" is the 2022-23 presidential theme selected by RI President Jennifer Jones. She is asking Rotary members to dream big and take action: "We all have dreams, but acting on them is a choice. Imagine a world that deserves our best, where we get up each day knowing that we can make a difference."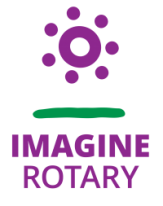 Rossmoor Rotary makes and installs nameplate signs for Rossmoor Residents – click image for more information.
Membership in the Rossmoor Rotary Club is by invitation. If you are interested in learning more, please ask a current member, or email Jim Olson, our Membership Chair.