Bill Broxham is the President of the Rossmoor Rotary Club for 2021-22. Click to read his Welcome Message.

Rossmoor Rotary makes and installs nameplate signs for Rossmoor Residents – click image for more information.
---
Membership in the Rossmoor Rotary Club is by invitation. If you are interested in learning more, please ask a current member, or email Jim Olson, our Membership Chair.
Each Year Rotary International has a new Theme. For 2021-22 the theme is "Serve to Change Lives". Rotary International President Shekhar Mehta is urging members to become more involved in service projects, saying that caring for and serving others is the best way to live because it changes not only other people's lives, but also our own.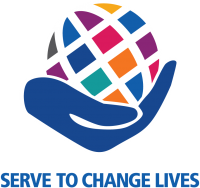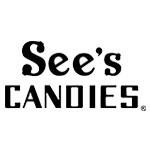 You can purchase this popular candy online year-round through Rossmoor Rotary. This popular treat is a great gift to yourself or others, and easy to purchase through this website. Just click on the See's logo and order today. Funds raised support local non-profit organizations and projects.
Rossmoor Rotary sponsors an Interact club at our local Las Lomas High School. Interact is Rotary International's service club for young people ages 12 to 18.